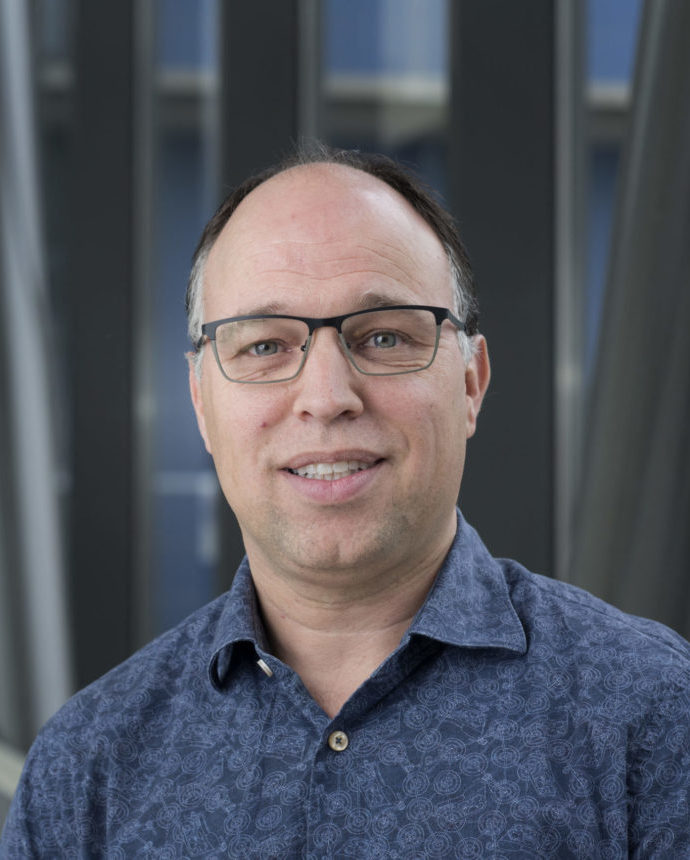 dr. Leen 't Hart
Tel.: +31 (0) 71 526 9734

Department of Molecular Epidemiology
postzone S05-P
P.O. Box 9600
2300 RC LEIDEN
Leen 't Hart started his career in 1993 as a research analyst under the supervision of Prof. dr. YES. Maassen at the Molecular Cell Biology department. He was involved in setting up DNA banks for two large population studies in the Netherlands, the Rotterdam ERGO study and the Hoorn study. The latest DNA bank is still used by him in research into the role of genetic risk factors in the development of type 2 diabetes. In 2002 he obtained his doctorate for a study entitled 'Genetic analysis of type 2 diabetes, insulin secretion and insulin resistance'. Promotores Prof. Dr. J.A. Maassen en Prof.Dr. R.J. Heine (VUmc).
His current research focuses on elucidating the effects of new and existing diabetes genes on beta cell function as measured by the hyperglycemic clamp. The hyperglycemic clamp is widely regarded as the gold standard for measuring glucose-stimulated insulin secretion. In addition, research is being conducted into pharmacogenetics of type 2 diabetes medications. To this end, the Diabetes Care System West Friesland has been made suitable for this type of research in collaboration with the EMGO Institute of the VUmc. In view of the aging of the population and the sharp increase in the number of patients with type 2 diabetes, identification of genes that influence the action of medication is of great importance in the development of individualized treatment for type 2 diabetes. This research is being conducted in collaboration with various other groups from the Netherlands and abroad.
Dr 't Hart also conducts research on the Leiden Longevity Study (www.molepi.nl). In this cohort he conducts research into the role of mitochondrial DNA in aging. This is one of the reasons why he also works for the Molecular Epidemiology section of the LUMC.