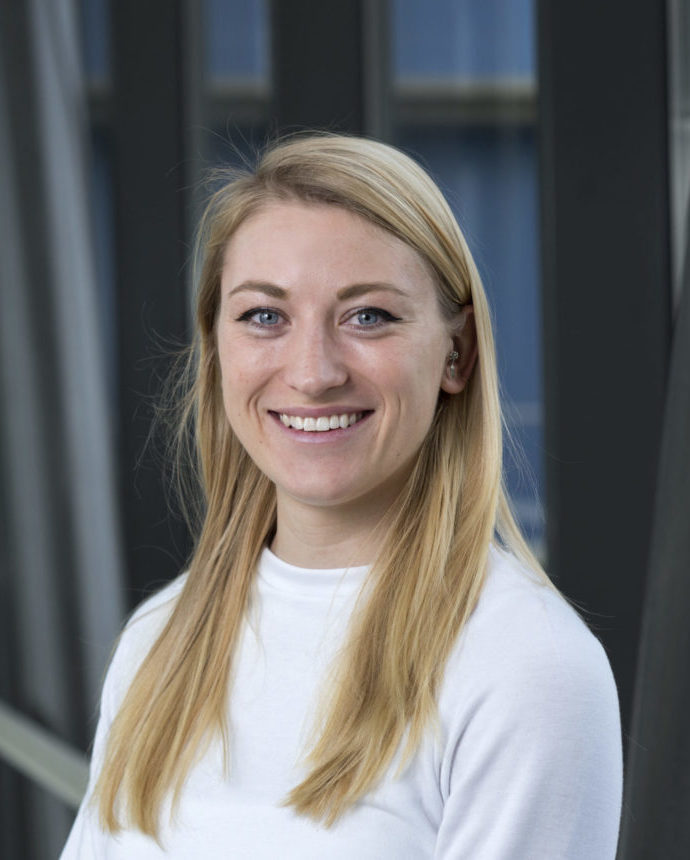 Nathalie Reilly
Tel.: +31 (0) 71 526 9734

Department of Molecular Epidemiology
postzone S05-P
P.O. Box 9600
2300 RC LEIDEN
Nathalie Reilly started her PhD in June 2018 at the department of Molecular Epidemiology of the Leiden University Medical Center (LUMC) under the supervision of Bas Heijmans.
She obtained her bachelor degree in Biology cum laude at the University of North Carolina Wilmington in the United States. During her time there she participated in various internships in the fields of genetics and microbiology.
Upon completion of her bachelor she moved to the Netherlands where she completed her master degree at the Vrije Universiteit (VU) Amsterdam in Biomolecular Sciences. Here she completed an internship studying the effects of natural plant extracts on inflammation and adipose differentiation, the PPAR receptors, using the high throughput analysis and various other genetic techniques. Her master thesis was completed as an internship project studying fat metabolism during altered gravity in a collaboration project between the European Space Agency (ESA) and the VU University.
Her PhD project will focus on the identification of novel coding and non-coding RNAs and distinct gene expression signatures in T-cells upon exposure to lipids, such as triglycerides, that drive the formation of atherosclerotic plaques. This project is part of the GENIUS II consortium.