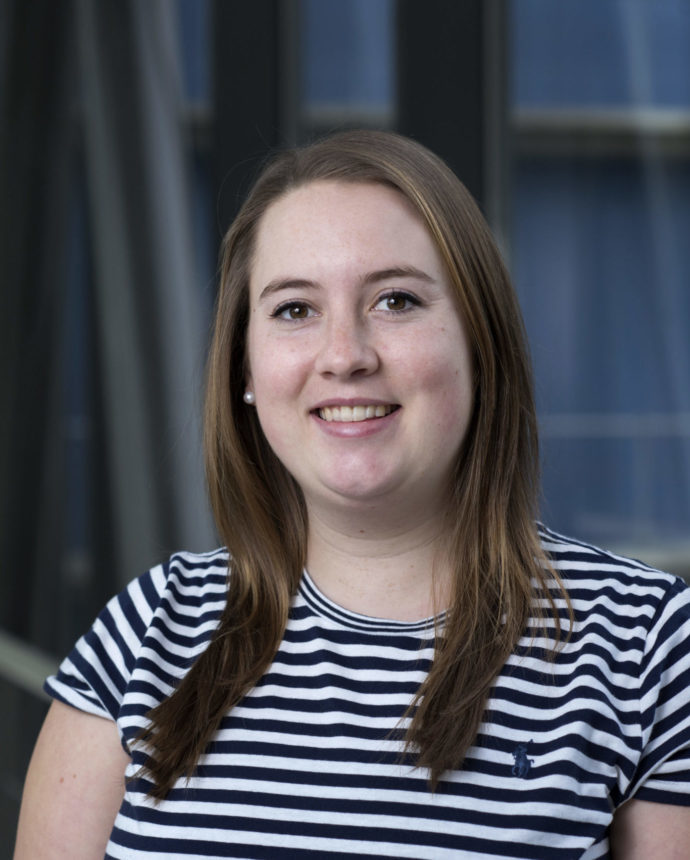 Pia Todtenhaupt
Tel.: +31 (0) 71 526 9734

Afdeling Moleculaire Epidemiologie
postzone S05-P
P.O. Box 9600
2300 RC LEIDEN
Pia Todtenhaupt started her PhD in January 2019 at the department of Molecular Epidemiology at the Leiden University Medical Center (LUMC) under the supervision of Bas Heijmans.
She obtained her bachelor degree in 2016 in (medical) biology at the Radboud University in Nijmegen (The Netherlands). During her bachelor she completed an internship at the Rijnstate Hospital Arnhem, where she performed a retrospective study in the department of surgery and internal medicine.
Pia graduated in 2018 by obtaining her Master of Medical Biology cum laude with a specialization in medical epigenomics at the Radboud University Nijmegen (NL). She performed her first internship at the Radboud Institute of Molecular Life Sciences, where she investigated new tools to study Ezh2 functioning during early development of zebrafish. During her second internship at the Babraham Institute (University of Cambridge, UK), she quantified the biological variability of metabolic genes in C. elegans.
In the PhD project she will now focus on investigating the epigenetic mechanism linking an adverse intrauterine environment to cardiovascular health. For this, she will be working with mesenchymal stromal cells deriving from the umbilical cord and chord blood of monochorionic twins. This project is supported by the Dutch Heart Foundation.