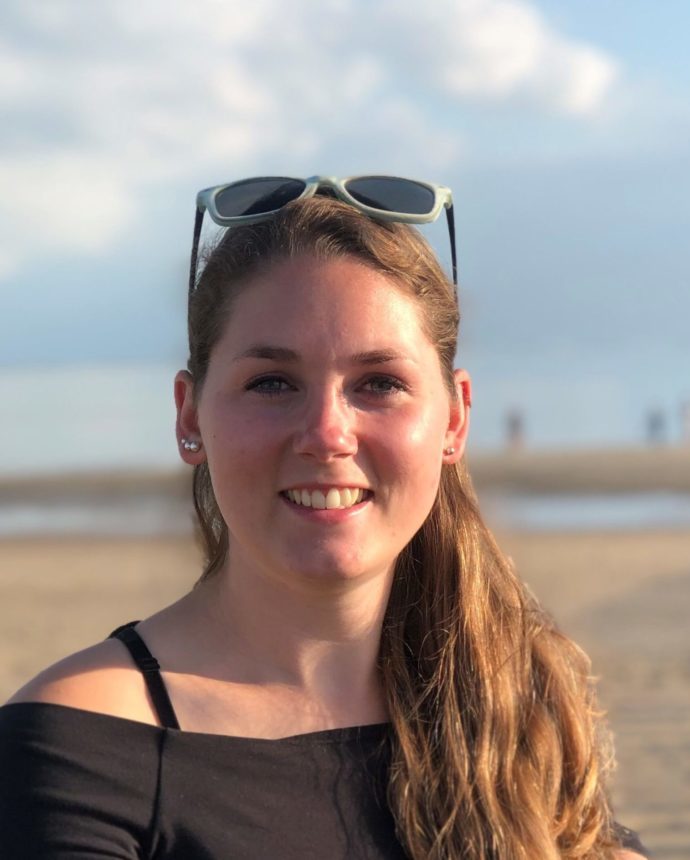 Ilja Boone
Tel.: +31 (0) 71 526 9734

Afdeling Moleculaire Epidemiologie
postzone S05-P
P.O. Box 9600
2300 RC LEIDEN
Ilja Boone (1994) started her PhD research in February 2020 at the department of Molecular Epidemiology at the Leiden University Medical Center (LUMC).
She obtained her bachelor degree of Medical Sciences and Technology and her Master of Science in Biomedical Engineering at the Eindhoven University of Technology (TU/e). Both her bachelor and master had a focus on tissue engineering and regeneration. During her graduation research at the department of orthopedics she worked on further exploring the interactions of chondrocytes in a hydrogel for cartilage regeneration. Her internship was at the department of Molecular Epidemiology at the LUMC, during which she worked on further developing a joint-on-a-chip model while also evaluating the role of WWP2 in 3D chondrocyte pellets.
Her PhD research is a part of the VIOLA project and will focus on the roll of cellular senescence during aging and osteoarthritis.