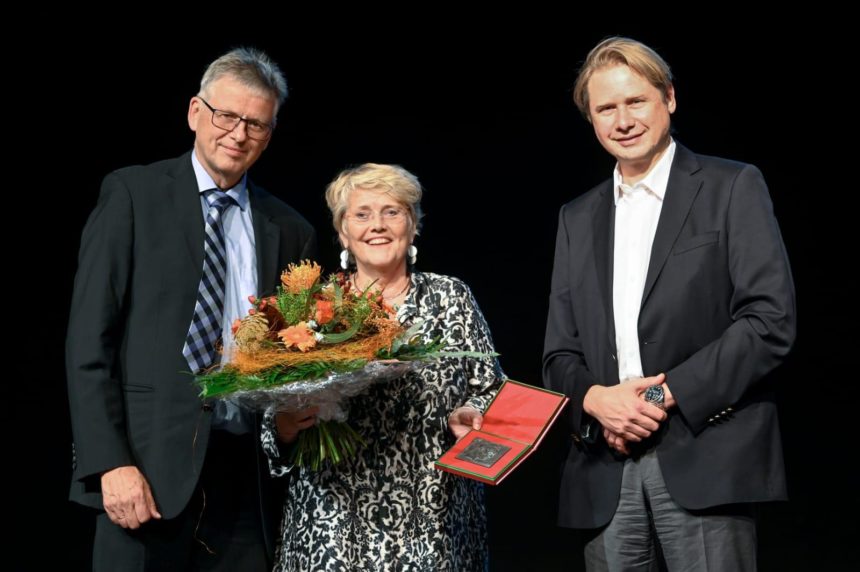 Prof. Eline Slagboom received the Karl Ludwig Schoberprice for leading ageing research.
On Friday September 10th 2021 prof. Eline Slagboom received the Schober prize in Halle, Germany. Since 2003, the Karl Ludwig Schober Prize has been awarded every two years to renowned geriatric researchers.
Karl-Ludwig Schober (July 13, 1912 – † October 11, 1999) was a German surgeon and professor at the Martin Luther University Halle-Wittenberg. He developed the Halle heart-lung machine and was the best-known heart surgeon of the German Democratic Republic.